You have probably heard about permanent cosmetics through a friend, or perhaps seen it on someone you know. You may have heard about how wonderful it is to go to any event at any time, without needing lipstick or eyeliner—or how fantastic your eyebrows can look, 24/7, without powder or pencil.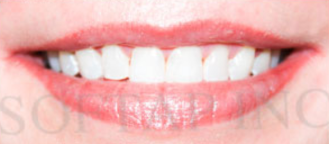 During the procedure, sterile Permanent Makeup Art tools are dipped in Permanent Makeup Artcolor and then gently tapped or etched throughout the area according to the design. This method is gentle, almost noiseless, non-invasive, and gives the most natural look in permanent cosmetics. Eyebrows are soft and feathery, lips are luscious and natural, and eyeliner is alluringly beautiful.
Your permanent cosmetic professional has complete control over where pigment is deposited with the Permanent Makeup Art hand method. Every move, every touch is at your professional's complete discretion. You can relax and enjoy becoming beautiful. Talented artists with gentle hands may design your cosmetics exactly as you want them, down to the tiniest point of color.

Permanent Makeup Art color is applied to sterile needles and implanted under the epidermis, just at the surface of the skin's dermal layer. This method is very controlled and very efficient.
After implantation, the pigment rests and is covered by the epidermis as the skin heals, giving the pigment a softer look than its initial implantation.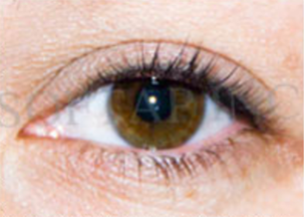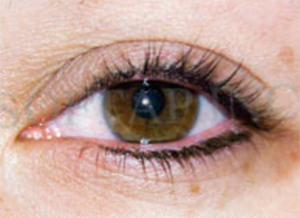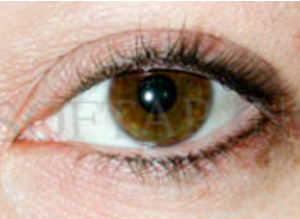 The final result is a very natural, very soft look for everyday makeup
The Results of Permanent Makeup
The results of your procedure will vary depending on the method used to implant color, the colors used, the technician's hands, and everyday environmental factors. You must expect your permanent cosmetic procedure to fade somewhat over time, as your face will be more exposed to the elements than the rest of your body. Maintain your permanent cosmetics by visiting your technician regularly for touch ups as you need them, this depends on the color you chose and the type of application. If you chose a light color and light application, you may need to come back more often than those who choose a darker color and darker application. We recommend lighter colors and applications more regularly as these look the most natural.
Choosing a Permanent Cosmetic Professional
Choosing a permanent cosmetic professional can be one of the most important decisions you make for yourself. Because this procedure is permanent, you need to make sure you see someone very skilled and who is a good personal match for you. Shop for skill and personality, not price. Communication, great before and after photos, and professionalism are very important to a permanent makeup procedure. If your technician listens to you, works with you, and genuinely understands what you want, you will have a positive experience.